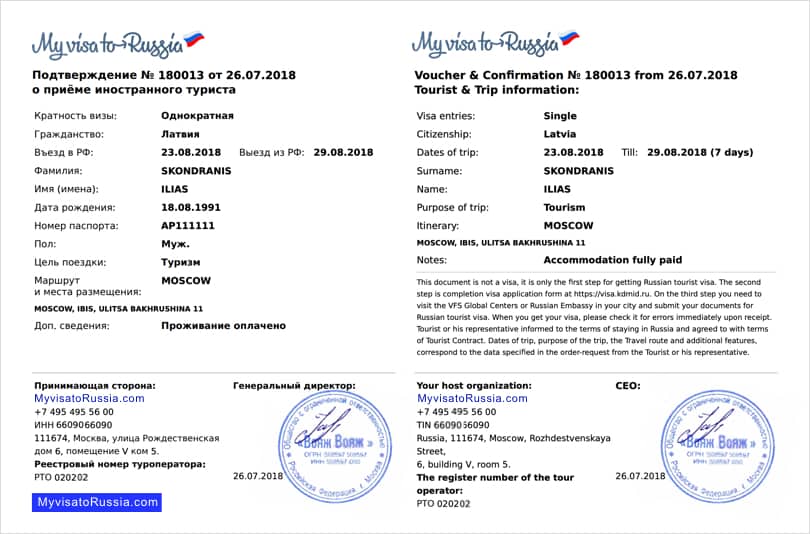 Get a Russian Visa Invitation Letter
What is an invitation letter? How to get it? We will answer all these questions in this article.
Russia is one of the most extraordinary countries in the world, from its size to its cultural and historical treasures. Its landscapes and great fauna and flora variety make this country a unique travel destination. Unfortunately, Russia sometimes seems to be a faraway and inaccessible place for many people. Don't worry, it's not true.
Certainly, it is a trip that must be prepared in advance, and it will require going through some administrative formalities.
Obtaining a visa is mandatory for citizens of most of the countries and its acquisition may sometimes seem difficult, but once you have all the necessary information it's a child's play.
Make sure to apply for your visa in advance, as to obtain it you will need to collect a set of required documents. One of the most important documents necessary before starting the visa application process is the invitation letter (also known as visa support or tourist voucher).
Once you get it, you will be able to visit Russia and enjoy its wonders, from the sparkling spires of St. Petersburg to the unique landscape of the steppes. But first of all, let's take a closer look at the invitation letter and its specifications.
What is a Russian visa invitation letter?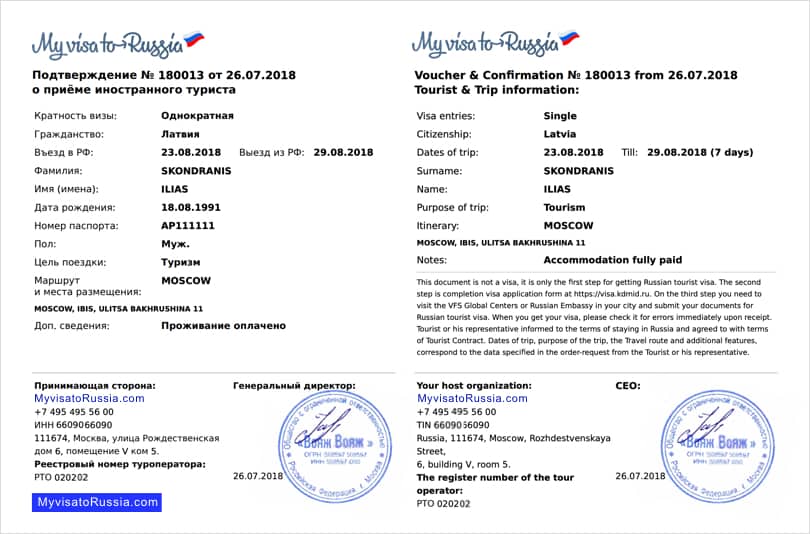 An invitation letter is a document required to apply for a visa in order to visit Russia.
This document can also be known as visa support. Sometimes it's called ''tourist voucher''.
An invitation letter has to be provided by a person or a corporation (company, hotel, university, etc) legally established in Russia.
Authorized public institutions can also issue a tourist voucher. Indeed, the Ministry of Foreign Affairs or the AFMS (administrative migration federal service) can be solicited in order to provide the invitation letter.

With this document, a person (a Russian citizen) or an institution registered in Russia is inviting you to visit him or them in Russia on a specific purpose.
This purpose can be touristic, professional (business), educational (studies) or private (private visit). The invitation letter must be made in accordance with the visa application, in other terms the purpose of the invitation letter must be similar to the one described in the visa you are applying for.
For example, you will not be able to apply for a student visa with a touristic invitation letter.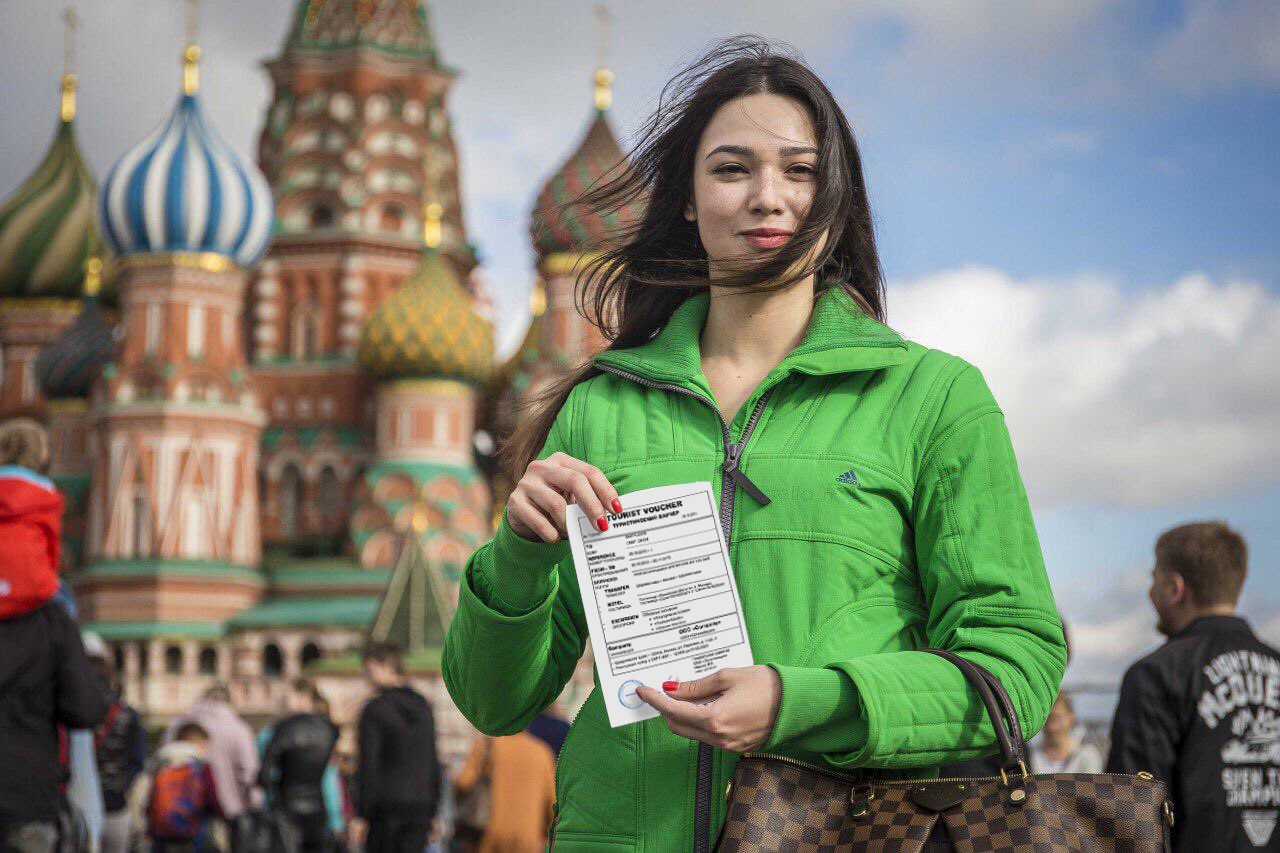 Why do I need an invitation?
It is no coincidence that the invitation letter is also known as visa support.
The invitation letter is an essential document in the visa application process. In other words, it is a document required for a foreign tourist to obtain a visa.
It confirms that you have been invited to come to Russia by a person or corporation legally registered in the country. If you cannot provide the invitation letter, your visa will not be granted.
Remember, it's one of the main documents that you have to obtain, to be able to apply for the visa itself.
That's the reason why you have to make sure you get the invitation letter before you start the visa application process.
What is a Russian tourist voucher and a Russian visa support?
Most people are confused by the various terms that are being used during the whole visa process. But don't panic, it's often less complicated, than it seems. For example, you will encounter a multitude of different names referring to the invitation letter.
As described earlier, you can find it under the name of Russian visa support, Russian tourist voucher or Russian invitation letter. Good news is that all these refer to the same thing, which is the mandatory document, indicating why you are visiting Russia and who invited you.
Therefore, if you are a foreign tourist you will have to obtain a Russian visa support also known as Russian tourist voucher, in order to show that you have been invited by a certified travel agency or hotel and that you will be provided with accommodation with said agency/hotel for a legal tourist purpose.
What different types of invitations are there?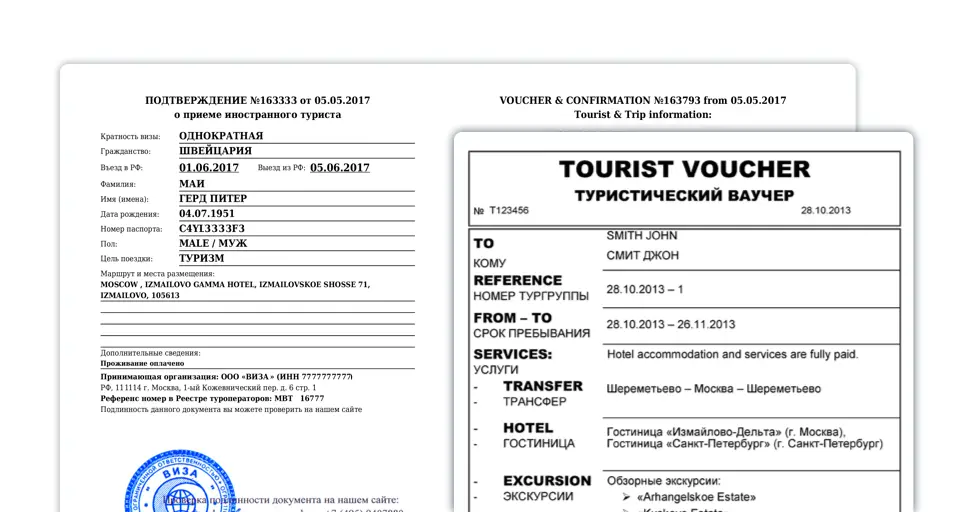 There are different types of visas, and for each visa a certain type of invitation letter is required.
The most common is a tourist visa, it requires an invitation provided by a certified tour operator or the hotel located in Russia where you will be staying in.
If you are applying for a private visa in order to visit relatives legally residing in Russia, you will need a private invitation issued by the FMS upon request of the person you are visiting.
If you are visiting Russia for business purposes you will have to apply for a business visa. This type of visa requires a visa invitation from the company inviting you to do business with.
If you want to work in Russia as foreigner you will need to apply for a work visa. The employer must be entitled to provide for your visa. In order to obtain the visa, the employer has to request an official work invitation from the Ministry of Internal Affairs of Russia.
If you want study in Russia you have to apply for the student visa and beforehand you must obtain an invitation letter for studies provided by the educational institution concerned.
For a transit visa, an invitation letter is not requested. The only thing you'll need is to provide the flight tickets purchased for entering and departing from the Russian Federation, as well as the visa to your ultimate destination, unless you have a visa-free entry to that country.
In addition to the above-mentioned invitations, there also exist different visa types for such activities as charity, culture or artistic events, journalistic or scientific activities etc. Remember, the invitation letter must always specify the purpose of your travel and must be issued by the Russian inviting party.

Russian tourist invitation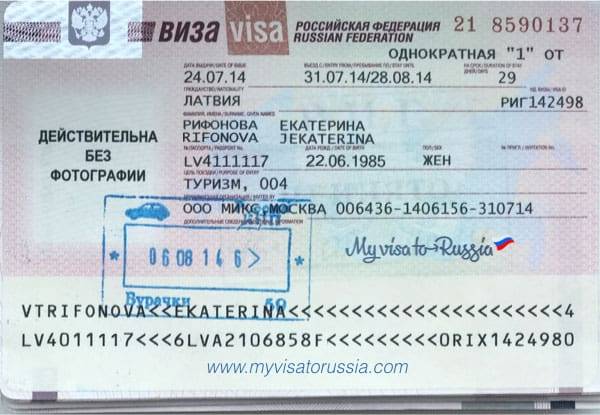 The most common type of invitation is the tourist visa support. As seen previously this invitation must be provided by the hotel(s) you will be staying in, or an accredited Russian tour operator (please find all the accredited Russian tour operator on the following website: www.russiatourism.ru/operators).
A tourist invitation consists of two parts, the first one is a tourist voucher, which is the document, stating that you will have accommodation during your stay, and providing the local authorities with information on the places you want to visit, along with a proof of payment for your booking.
The second part is the confirmation letter, which is the acknowledgment of your visit submitted by the hotel or the tour operator concerned. This part also gives some personal information of a tourist.
Please note, the hotel booking itself is not an invitation letter.
Your invitation letter must cover the length of your trip and cannot go beyond the legal length of your visa.
As for the fees, they vary. Only few hotels provide the invitation letter for free. Please note, in such case you cannot change the accommodation, without risking a penalty of up to 5000 rubles, charged on the credit card used for the reservation.
The fees might also vary depending on the type of visa you are applying for. A tourist visa is valid for a stay of thirty days and can be provided for a single or double entry into the country.
The cost of your invitation letter will depend on your choice, a single entry invitation letter is less expensive than a double one.
Prices generally vary between 15 to 50 euro, sometimes it can be more expensive if you obtain it through a visa processing agency or if your citizenship is seen as a possible ''immigration risk'', according to the Russian authorities.
Please note, if you want to book accommodation through websites such as Airbnb, you also have to get your invitation letter afterwards, from an accredited travel agency.
If you have received the invitation letter through a legal travel agency, you are not required to stay at the accommodation specified in the invitation letter.
Consequently, for more flexibility during your trip, it is more convenient to use the services of an accredited tour operator to get your invitation letter.
Also, getting a tourist invitation letter is fairly quick, websites like Myvisatorussia can help you obtain your document in just a few minutes.
How to get a Russian tourist invitation from Myvisatorussia?
Define the type of visa and your nationality and press the "get visa invitation" button
Define your citizenship, the category of your visa, the dates of your stay and the number of visitors
Provide personal information of all visitors (Surname, First name, Gender, Age and Passport Number)
Define the cities and hotels where you are going to stay (and their addresses)
Enter your email and comments, if you have any
Last step, after checking the preview, proceed to payment and receive your invitation
Russian business invitation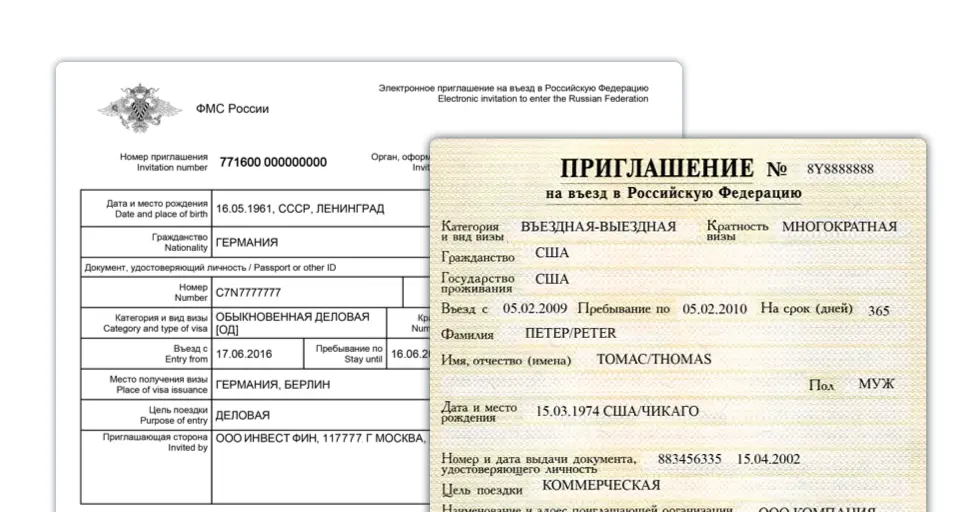 To be eligible for a business visa it is required to get a business invitation letter which may be obtained from the company inviting you. Remember, this company must be legally registered in Russia.
They can choose between 3 different methods of preparing your invitation: through The Ministry of Internal Affairs of Russia (former FMS), in the form of Telex issued by MFA of Russia, or simply writing a letter of invitation on their letterhead.
For the first option the inviting company must provide different documents to the federal migration service located in the city where they are registered. The FMS will review their documents, and perform a background check, before issuing your invitation. To obtain Telex invitation the company should apply for it at the Ministry of Foreign Affairs of Russia, which in its turn sends telex directive to the Russian consular office based abroad.
If you get Telex you won't receive any documents, only a Telex number, which you will indicate in your visa application form before submitting it to the local Russian visa center. Also, you apply for a business visa with a written statement, issued directly by the inviting company.
The invitation letter can be sent by post or by email. However, you can also purchase yourself an invitation letter. Several agencies make the process even simpler by offering the possibility to buy an invitation letter online from them.
The cost varies. The price can range from 75 to 200 euro. You might find various prices, depending on the agency or the process they are using. Getting a business invitation letter can be really quick, websites like Myvisatorussia can help you to obtain your document within only a few minutes.
Invitation for a Russian private visa
If you want to visit a family member or a friend, legally residing in Russia, you will need an appropriate invitation letter to request a private visa. This invitation letter has to be obtained in Russia by the person you are visiting. There are two ways to proceed: your relative has to apply in person at the office of FMS or on an online portal (www.gosuslugi.ru/16436/). Be aware, this invitation letter is harder to receive, and it will be way easier, cheaper and quicker to travel with a tourist invitation.
Invitation to work in Russia
If you want to work in Russia you have to obtain an official work visa, allowing you to stay in the country continuously for a period from 1 to 3 years maximum, in order to work for a Russian company. To get this visa you need a corresponding work invitation, which is very complicated and costly to obtain. In general, it takes a minimum of thirty working days to obtain, and because this process involves the Russian Federal Migration Service, delays can happen.


Invitation to study in Russia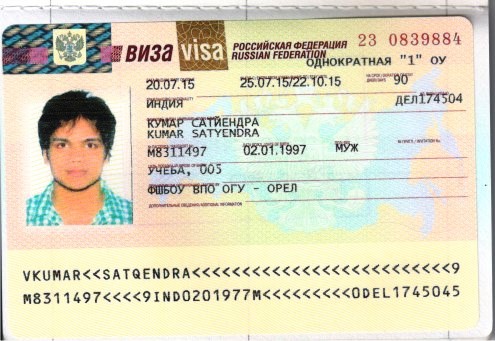 A student visa is intended for people who come to Russia in order to study, as part of an exchange or student program. Usually, a student visa does not have time restrictions, allowing you to extend visa for as long as your student course lasts without the need to leave Russia. Indeed, it's the educational institution you will be studying at, that provides you with the invitation letter and carries out all subsequent extension procedures.
Samples of Russian visa invitation letters