Get an invitation
for the business visa
to Russia for up to 1 year
You will get a visa invitation required to obtain a visa.
Get the ready-to-use invitation by email.
How it works
Fill in the online form

Pay the service fee with a bank card or paypal
Get the ready-to-use invitation by email
Choose your visa invitation type
Russian Visa Support
3-month business visa
Чтобы получить деловую визу в Россию, вам нужно приглашение от приглашающей стороны, российской компании.

Вы можете заказать услугу визовой поддержки у российской компании, которая также предложит свои услуги по поддержке вашего бизнеса в России. Например трансфер, организация конференций, переводчики.

Только граждане США и Европейского Союза могут запросить российскую деловую визу.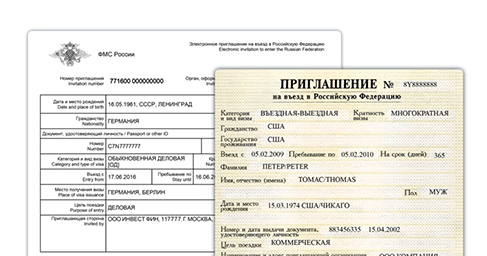 Russian Visa Support
1-year business visa
Чтобы получить деловую визу в Россию, вам нужно приглашение от приглашающей стороны, российской компании.

Вы можете заказать услугу визовой поддержки у российской компании, которая также предложит свои услуги по поддержке вашего бизнеса в России. Например трансфер, организация конференций, переводчики.

Только граждане США и Европейского Союза могут запросить российскую деловую визу.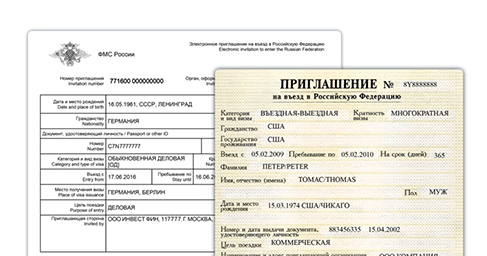 Best Price Guarantee
About MyvisatoRussia.com
Official Russian Visa support service
Our mission is to help tourists, businessmen and anyone who travels to Russia
so they can get a visa as simple, quick and cheap as possible.
Our specialists are ready to help

Alexander Kaplin
Immigration lawyer, Moscow
16 years
of experience
370
successful
cases
95%
successfully
issues visas

Zachary Lewis
My Visa To Russia client
Great service, recommend to everyone who values his time and money.
Penny Spencer
My Visa To Russia client
I was getting myself ready for the long process of getting a Russian visa, but was recommended to try this service - and it worked! Got my visa quickly and painlessly, thank you!
Frequently Asked Questions
Why do I need an invitation?
An invitation is one of the required documents for every visa application submitted to the Russian Consulate. It is required for every kind of visa.
What is the difference between the tourist visa and the business one?
Tourist visa is only valid for 30 days, and generally it is quite easy to receive and least expensive. Business visa is valid for the time period of 1 year (and sometimes it is also possible to arrange it for 3 years), and is usually more expensive and takes more time to get.
What is a Russian visa?
Russian visa is an official document that permits the owner to stay in Russia for a specified time period. The visa contains information about entry and leave date, visa type and the allowed number of entries, as well as owner's passport data and the information about the host organization (visa sponsor). Please note that visa is the document that permits both entry and exit; if you stay in Russia for a period that is longer than specified by the visa or lose the passport with the visa, leaving the country will be problematic.
Do I need a visa?
Citizens of most of the countries need a Russian visa to enter the Russian Federation. There is a number of visa free countries as well as visa free trips, please check the official governmental information source for your particular country.
How can I change the data in the submitted order for visa invitation?
In case you have entered incorrect data, please notify us as soon as possible. The cost of changing the order data depends on the time passed since submitting the order, and the chosen type of invitation.