Irish nationals can legally enter Russia with any intentions practically. Business, private visits, tourist trips can be realized by obtaining a Russian visa for Irish. The issuance of entry documents has its features depending on visa type and purposes of the trip. The article below will tell you how to get Russian visa for Irish citizens.
Russian visa for citizens of Ireland
For now, Russia and Ireland don't establish visa-free regime so before you cross the border of the state you have to obtain a permission document. The issuance of this document lies on consular authorities of Russia in the territory of Ireland.
The type of visa will be determined by goals of the alleged trip. RF visa classification offers:
Private visa – for visiting relatives in Russia

Business visa – for representatives of business structures who wants to develop communications and work along with Russian companies

Tourist visa – for traveling or vacation by the route declared preliminarily

Work visa – for employment in Russian company (for a certain period)

Study visa – for participation in different educational programs held by Russian schools, universities, etc.
If you get visa of one particular type it doesn't provide you with an opportunity to use it for other purposes. For example, business visa doesn't give you the right to seek for a job in Russia. Breaching of this rule may lead to fines and even deportation.
In order to go through the procedure of getting visa successfully and enter Russia lawfully, the Irish national has to get an invitation from a Russian company or private person. You won't issue a visa without this invitation so any trip should be planned in advance – or you can apply for help to our specialists.
We can help with the issuance of any documents for Russian visa for Irish including any types of invitation. In order to get our assistance, you need to provide foreigner's personal data and then we assume all the formalities. All that rests on you is to go to a consulate with the document package and apply for a visa.
How much does the Russian visa cost for Irish national? It depends on the consular fees and can amount:
Single-entry visa issued by the standard procedure (from 4 to 20 days) – EUR 86

Single-entry visa issued by the fast-track procedure (from 1 to 3 days) – EUR 171
How much does the visa cost including our services? In this case, the price will be a little higher but you will certainly forget about all troubles such as a refuse in getting a permission to enter.  
Russian tourist visa for Irish national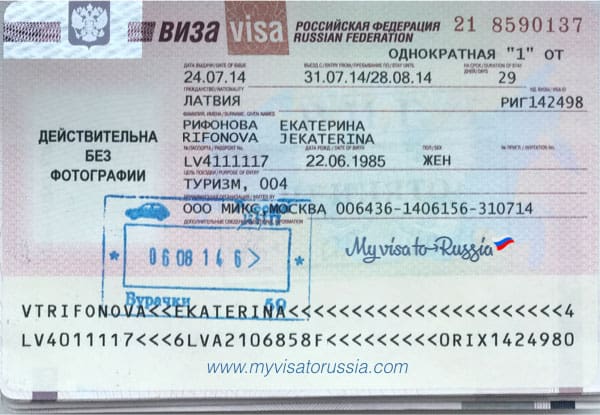 One of the most common purposes among Irish people is to get Russian visa for tourism. Among tourist visa they distinguish:
Traveling as a part of organized tourist group

Traveling through Russia by a personal car

Tourist hunting

Another types
Russian tourist visa for Irish nationals is issued for a period up to 30 days, however, the duration of stay is determined by consulate employees when they examine your documents. As a rule, the timing of your visa will coincide with dates indicated in your tourist invitation.
If Russian visa is documented within the framework of a tourist voucher, its cost will be included in the price of a tourist agent's services. In this case, in order to obtain a permission document you need to present the following documents into the consulate:
Profile (application) with indication of the type of wanted visa

Colour photos

Passport of a citizen of Ireland

Copy or original of your tourist invitation

Medical insurance valid within the period of stay in Russia

Receipt confirming the payment of consular fees
Note that your visa's issuance will pass by the standard procedure regardless of purposes or timing of your trip. However, the set of documents can be different depending on the type of invitation.
Arrangement of the tourist invitation to Russia for Irish citizens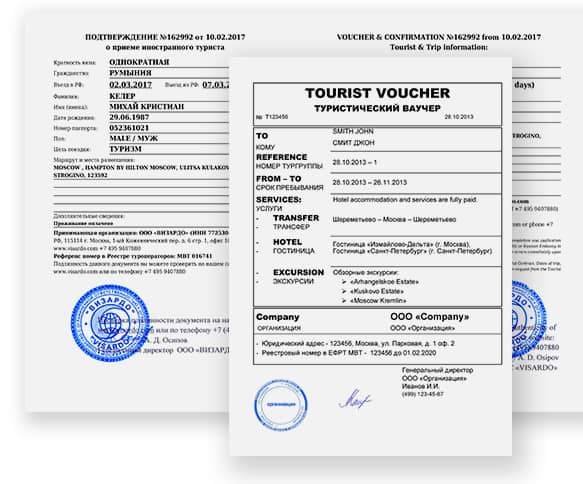 You can only obtain a tourist visa if you have a tourist invitation to Russia. In reality, it is issued by a tour company that arranges your trip. The invitation consists of two documents:
Tourist voucher that proves the fact of using tourist services by a foreign national

Confirmation of receiving and residence that proves that a foreigner has a place to stay for the whole period of his/her trip
In some cases (when you travel by yourself) you need to obtain an invitation without applying to a tour company. We offer you our assistance with its issuance as quick as possible. If you provide us with your passport's copy and indicate the duration of your visit, you can get an invitation within an hour. In case you need it in a form of original, it can be sent to you by Express Mail so that you can apply to the consulate in time.
Private visa to Russia for Irish nationals
What type of visa do Irish need if they plan to visit Russian relatives? To do that they need to get a private visa issued for a period up to 90 days. The first step is to present all the documents necessary to the consulate, including a private invitation.
Private visa assumes that you have to plan the route of your trip preliminarily and indicate it while applying for an invitation. Also, the receiving party needs to confirm in the AFMS authorities that for the duration of stay foreigner will be provided with a residence, medical and material insurance.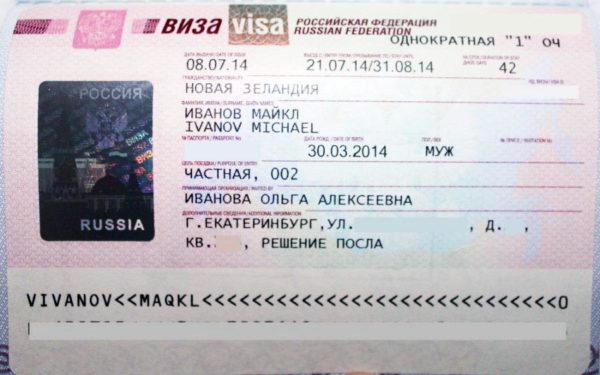 The procedure of getting a private invitation is difficult so we recommend you to ask our consultants for help. We can prepare necessary documents by using migration services of the RF MIA and give you an opportunity to make your trip as alleged.
Arrangement of the private invitation to Russia for citizens of Ireland
To get a private invitation, the receiving party needs to apply to the migration service of the MIA. When applying, present these documents:
Request for an invitation

Copies of the passports both Russian and Irish parties

Description of the alleged route (no more than 5 points of stay)

Obligation to provide the foreigner with a residence as well as medical and material help

Obligation to pay administrative fees in case of deportation (if foreigner do not obey the rules of staying in Russia)
After document verification, the AFMS will issue an official form of the invitation that should be sent to the foreigner.
The visa legal regime requires foreigner's registration after coming to Russia. It can be held by the MIA authorities or by the hotel where the Irish national stays. The violation of this rule may lead to the obligation to pay the fine and even to foreigner's deportation.
Russian business visa for Irish nationals
In order to undertake business negotiations or to manage a business in Russia, an Irish national can get a business visa. Its issuance also has some specific peculiarities:
There are several types of Russian business visa:
Single-entry visa

Double-entry visa

Multiple-entry visa
By having a multiple visa, the foreigner can legally stay in Russia for a period up to one year but there is one restriction: he/she can't stay for more than 90 days in half a year.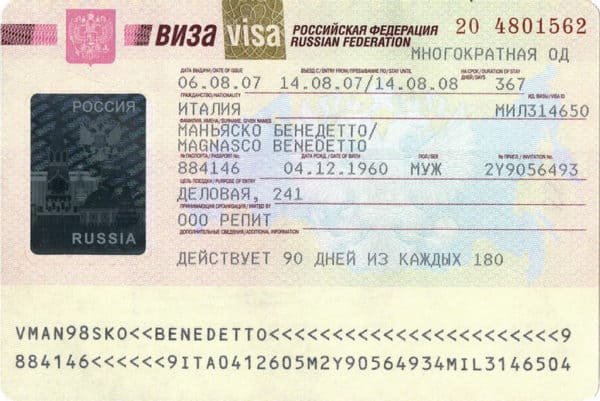 Arrangement of the business invitation to Russia for Irish citizens in the form of a letter
In order to open a business visa to Russia, you need to have a business invitation. If Russian company receives foreign partners on an ongoing basis it can be accredited in the MFA of the RF, which provides the company with the opportunity to arrange business invitation on its own form.
In this case, an invitation will be issued within a couple of hours so that you can apply to the consulate quickly and finally get a business visa. If you need a fast and reliable way of obtaining your business visa, you can ask our specialists for help. We will provide you with an invitation within hours after appliance.
Arrangement of a business invitation to Russia for Irish nationals on the AFMS form
Standard procedure implies Russian party's appliance to the AFMS. When doing it, the company needs to present usual document set with an indication of the purposes of the visit, its timing and the route alleged.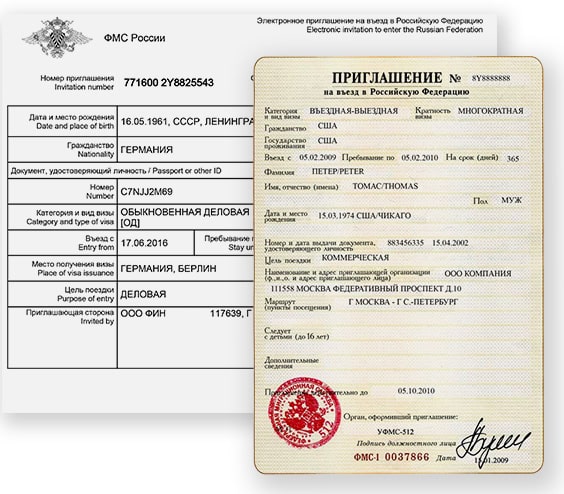 An invitation will be issued on the state form of the AFMS. It can be provided to the consular body in Ireland. If a business invitation is arranged by a private person, the foreigner can obtain a single-entry visa for a period up to 30 days. If applying for a multiple visa (in absence of violations in the past), the Irish national can demand a permission for a period up to one (in some cases for 3 or 5) years.
Arrangement of the business invitation to Russia for Irish citizens by Telex
Another option is to apply directly to the MFA of the Russian Federation. In this case, the invitation will be sent to the consular body by the special connection channel known as Telex. Suck variant is the quickest because the whole process will take no more than two weeks.
When Irish national applies for a visa, getting an invitation is the first stage of the procedure. We can help to pass it as soon as possible and successfully obtain any type of invitation.
Russian work visa for Irish citizens
So that you can get a job in Russia legally, you need to issue a work visa. Getting such type of visa is the most time-consuming process since the receiving party has to go through a large number of formalities and necessary conditions set by migration and labor legislation of the RF.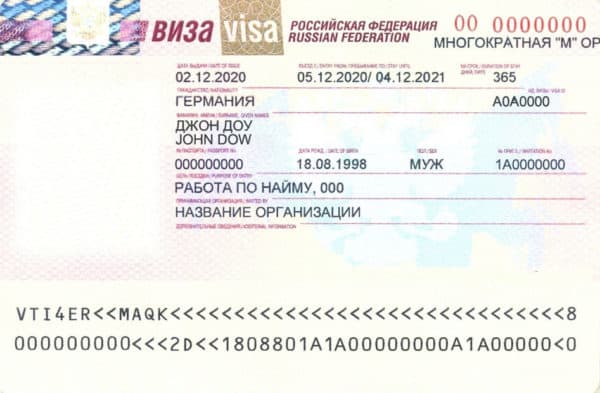 Work visa can be issued for a period up to one year; also you can prolong it. Each time a foreigner has to leave Russia preliminarily and provide a consular authority with the new invitation.
Arrangement of the work invitation to Russia for Irish citizens
In order to get a work invitation Russian company needs to:
Arrange a quota for invitation of Irish external specialist

Notify the local employment agency that the company hires a foreigner

Register in the AFMS as the organization inviting external specialists

Get work permission for a foreigner

Get work invitation finally
Only after all these formalities a Russian organization can send Irish national an invitation on the official form.
Our company can take over all the formalities connected with work invitation. Just fill out the feedback form on our web and indicate the basic data about invited employee.
Russian consulates in Ireland
In order to issue any type of Russian visa, you need to apply to one of the RF consulates in the territory of Ireland. For now, there are two representations:
Embassy of the Russian Federation in Ireland
Consular Department of the Embassy