According to bilateral agreements between the Governments of Serbia and the Russian Federation, citizens of Serbia may travel to Russia for up to 30 days visa free. If you plan a longer journey you will be able to do this with the appropriate visa. It is possible to apply for a visa at the consulate of the Russian Federation in Serbia.
Memo:
Visa type
Duration of stay
Purpose of the trip
Cost of invitation
Business
From 90 days to 3 years
Conducting business negotiations, meetings, long trips to relatives and friends, participating in conferences, looking for business partners, etc.
Get your invitation
Private
Up to 90 days
Official invitation to relatives issued by federal migration service.

We recommend to make simpler tourist or business invitations

State duty 800 rubles
Work
Up to 3 years
Working activities in Russia, business activities, long stays in Russia
Upon request
When submitting documents for a visa, citizens of Serbia are required to pay a consular fee of $70 for the standard processing during 7 working days. In the case of an express processing within 1-3 days, the amount of fee is $140
Business Visa
If you plan a business trip to Russia from 30 days to one year to negotiate, find partners, attend conferences, etc. you need a business visa with the possibility of single, double or multiple entry.
Main Documents for Business Visa:
The original of the applicant's current Passport

Application form (to be filled in on the site visa.kdmid.ru/)

A recent photograph of 3.5 x 4.5 on a light background (paste to the form)

An invitation on the FMS form.

A travel insurance policy with a coverage of at least 30 000 € for the entire travel time
Obtain your electronic Russian visa Business invitation (eFMS)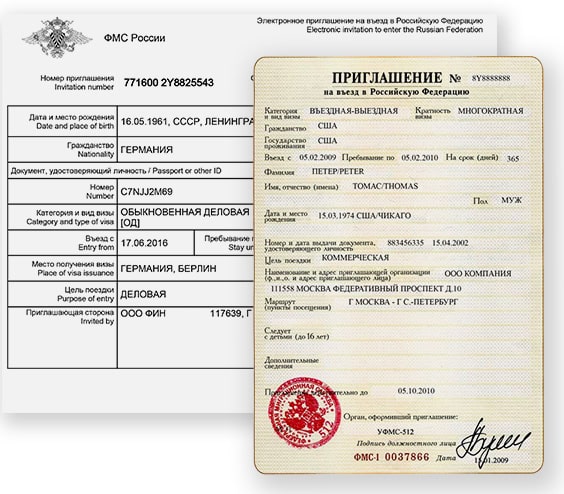 You can apply for a business visa for up to 90 days of travel to Russia, by presenting a business electronic invitation. This invitation is issued by FMS on the basis of a request by the inviting company and sent to you as an official electronically encoded document. A second copy of this invitation shall be sent electronically to the appropriate consular office of Russia in the foreign country where the visa is to be received.
Work Visa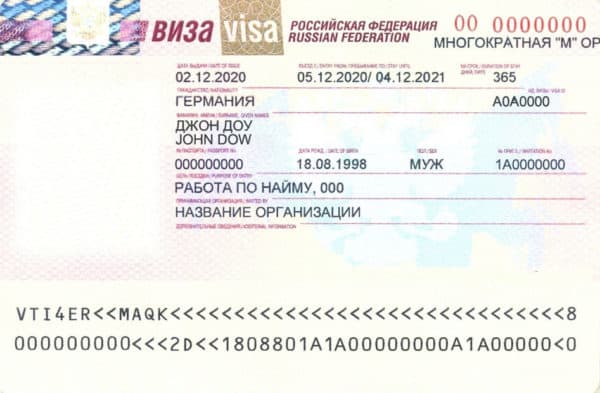 We will help you get
a Russian 3-year work visa
If you are going to stay in Russia without laving for a long time and work, you will need a work visa. Before you can apply for a work visa, you will first need to obtain an official work permit and a work invitation. The work visa is issued for a period of up to 3 years.
Main documents for work visa:
Original Passport

The application form filled in on the site visa.kdmid.ru
-color photograph 3.5 x 4.5 made no earlier than 6 months ago (paste to the form)
Official work invitation issued by the Russian Federal Migration Service

Medical insurance, with coverage of at least 30 000 €

HIV/AIDS certificate.
Private Visa
A citizen of Serbia may obtain a private visa to visit relatives in Russia. This visa allows single or double entry and stay up to 3 months. To apply for a private visa you will need an official invitation issued by the FMS of Russia.
Main documents for a private visa:
An invitation issued by the Russian Ministry of Foreign Affairs or the relevant Russian Federal migration service. An invitation is issued on the basis of a request: by a citizen of the RF, a foreign citizen with a residence permit in Russia, a legal body.

the original passport;

An application completed on the website visa.kdmid.ru
To obtain a private invitation, the inviting person in Russia should provide the local federal migration service with the following documents:
Income Statement

Letter of Guarantee

Bank statement

Pay state duty of 800 rubles.
Often, applying for a private visa is a complex and time-consuming procedure, and we recommend that you to apply for a tourist or business visa instead. If you have decided to get a private invitation, you can do so by asking the receiving party to submit a request at the FMS organ of the RF at the address of his registration.
Consulate Address
Consular Department of the Embassy of the Russian Federation in Serbia
Address: Serbia, Beograd, ul. Deligradska St, 32 (Ulaz of Pasterove Street)
Phone: + 381 (0) 11 361 3964; + 381 (0) 11 361 7644
Fax: + 381 (0) 11 362 89 62
Email: consrus@ambarusk.rs
Visa applications received at: 9:00 a.m.-11 a.m. (Mon, Wed, Fri).