We will help you
get a Russian
3-year work visa
How to get a work visa
Submit a request to get a work visa to Russia
Processing time: 1 day
We will arrange a visa invitation and send it out to you
Paperwork: 30 days
Document submission to the Russian Consulate, on your own or via a visa agency
Submittion time: 1 day
Receive the visa
Processing time: up to 10 days
When you arrive in Russia, you need to get the card, work permit and register at the Federal Migration Service
Issuance of documents: up to 3 days
Important notice: you need to register at the Federal Migration Service within 7 days after entering the country. the registration is to be provided by the inviting party.
Work in Russia legally
The right to stay in Russian for the period of visa duration
Required documents
Passport scan
4 colourful matt photos, size 3x4
Other documents might be required, to be confirmed upon request
Submit request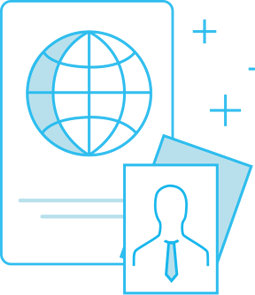 3-year work visa
1-year work visa
(Price for Indian citizens - 3000 USD)
(Price for Indian citizens - 3000 USD)






Invitation for the Russian work visa on FMS blank


Living in Russia / Проживание в России


Shipment of the invitation


Consular fee for receiving a visa


Work visa
for 3 years
Work visa
for 1 year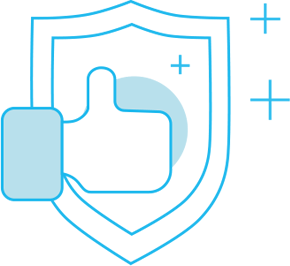 Guarantee of getting a visa
We sign a contract and will refund your money on an unlikely event of you not receiving the visa with our invitation.
Submit request
Frequently Asked Questions
Will I be able to become officially employed in Russia?
Yes, with a work visa you can be legally employed in Russia, as well as switch jobs if required.
What is the difference between a work visa and a business visa?
Business visa allows a visit with a duration of 90 days out of 10, without possibility of being employed. The work visa allows staying in Russia for the whole visa duration and be legally employed.
How can I extend visa duration?
You can extend your work visa without leaving the country. Contact us and we will help you extend your visa.
What is the salary amount I am eligible to receive in Russia?
It depends on many factors, please contact us for details.
Which type of visa should I get for my spouse and children?
Family members (spouse and children) can get a 1 or 3-year visa and match the duration or your work visa. Contact us for more details.
Is work visa more expensve than business visa?
If you constantly live in Russia, than work visa is more cost efficient than constantly getting business visas. Also please note that 1-year business visa requires the owner to re-enter the country every half a year, which implies additional travel costs.
Our specialists are ready to help
Alexander Kaplin
Immigration lawyer, Moscow
16 years
of experience
370
successful
cases
95%
successfully
issues visas

Zachary Lewis
My Visa To Russia client
Огромное спасибо Александру за профессионализм и высокую квалифицированную помощь в миграционных и непосредственно в работе с сотрудниками УФМС!

Penny Spencer
My Visa To Russia client
I was getting myself ready for the long process of getting a Russian visa, but was recommended to try this service - and it worked! Got my visa quickly and painlessly, thank you!
What Our Customers Say

Nick Shilenok
I ordered visa invitation and got it already after few minutes after payment. After that I provided documents in to Russian Embassy in Copenhagen and got a visa. Thank you guys for your service! Now going to Russia got much easier.

January 18, 2017

Jekaterina
Always excellent and timely service. Me and my family found the web page MyVisaToRussia.com very reliable and we had a great time in Russia.Thank you and wish you further success in doing your business!
January 24, 2017

Anatoly Karpov
I used MyVisaToRussia.com services, got the invitation for the tourist trip by e-mail. I printed it out, applied to the Russian consulate in Latvia and obtained a Russian visa. It all works just the way described on the web! Thanks for your consultation with filling out visa profile on the MFA web!
January 18, 2017