The opportunity to visit Russia is available almost for every foreign national. You can see historical and cultural attractions, enjoy the Russian nature and have unforgettable holidays. All these things are possible in the case you have a tourist visa.
What is a tourist visa?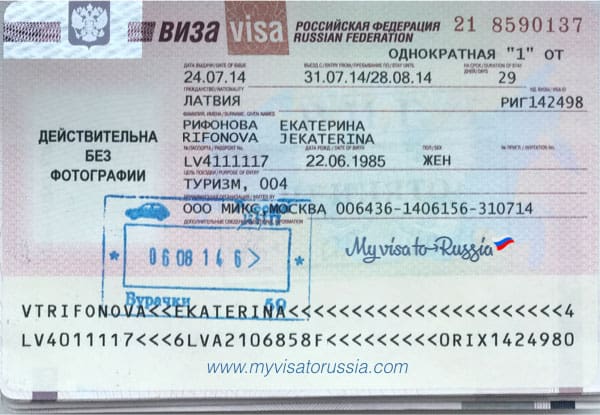 Tourism is encouraged and developed by the Russian government. Tourists can visit cultural and sports events, make trips to different cities and regions of the country.
Tourist visa obtained on the ground of a tourist invitation gives a foreigner an opportunity to enter Russia lawfully. The invitation is a legal ground for the appliance to one of the Russian consular authorities.
Pay attention! In the case of tourist purposes of a trip, a foreign national should have not only a Russian visa but also a tourist contract.
Among the possible variants of a tourist trip we can allocate:
A tourist trip by a personal car

Purpose tourism (in order to undergo medical procedures or examination)

Tour groups that undertake an organized trip by the approved program
The special tour products are the 72-hour program and a tourist hunting. The trip by the 72-hour program allows to obtain a visa only for 3 days and don't require the registration in the MIA authorities or in a hotel.
What is an invitation? How to obtain it?
The invitation for a tourist trip is a ground for the request to the consulate. In most of the cases, this paper is a document issued by the tour company that arranges the trip. The Russian legislation has no strict rules about the form of an invitation;  it's enough to indicate the personal data of the tourist.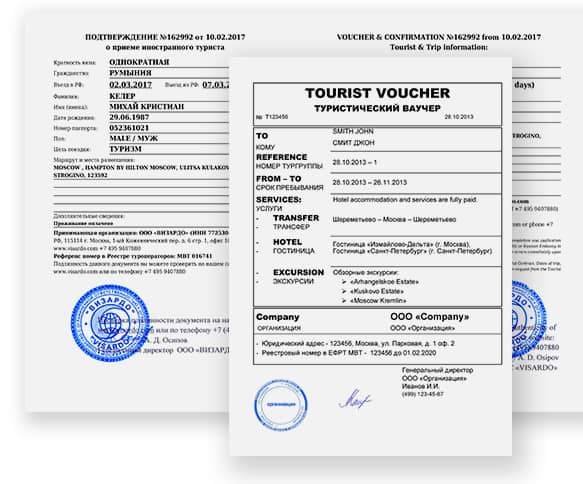 Pay attention! As a rule, the visa issuance requires at least the copy of the invitation sent by the web.
Our company provides services of the invitation issuance that allows you to realize any kind of a tourist trip. We guarantee that you will obtain this document as soon as possible; sometimes it takes no more than an hour after the appliance to our specialists. You just have to indicate the personal data of one or several foreigners that plan to apply for a visa.
If needed, we can send you the original form of an invitation by Express Mail so that you meet the deadline implied by your plans. The necessary assistance will be provided at every stage of the visa issuance. You have to present the following documents:
Tourist's personal data

Copy of a foreign passport

Alleged duration of your visit to Russia

The information about the route if you have already planned it
If you need a tourist visa to Russia, the invitation is the first step of the visa issuance. You can make the request in any way including the online request or a phone call to our specialist.