Successful business activities on the territory of Russia depends directly on the opportunity to enter the country freely. In order to carry out business activities in Russia, you have to obtain an invitation for a business visa.
What is a Russian business visa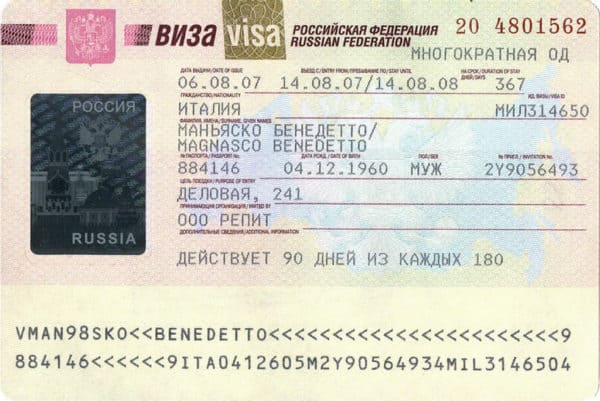 Business visa is a document that provides you with the right to cross the border of Russia (once or multiple times). The Russian legislation allows the issuance of a business visa for the following purposes:
Conducting some kind of business activity (negotiations, signing agreements, etc.)

Technical activity (equipment maintenance, etc.)

Participation in a scientific and technological partnership between two or more countries

Strengthening cultural relations

Working as a driver of a vehicle

Being a family member of a person entering Russia for some of the purposes listed above
Business visa can only be issued on the ground of an invitation from the receiving party.
What is Russian Business invitation
In the case you issue a business visa, a business invitation is a legal ground for the request to a consular authority. A foreign national has to obtain this paper before applying to a consulate.
You can download the template of the invitation from our web; our consultants explain all the details of the filling. In order to get our assistance, call the phones indicated on the web or fill in the feedback form.
How to arrange the invitation for a business visa
The template of the invitation is being filled in an arbitrary manner. It has to contain:
Information of the receiving organization

Personal data of the foreigner

Purpose of the visit

Duration of the trip
Pay attention! In most of the cases, you don't need an invitation in the original form to apply to a consulate; sometimes it's enough to send it by the web. Our specialists can help to arrange any kind of an invitation, including the one for a long-term visa.
Business visas are divided into single-entry, double-entry and multiple-entry visas so in order to obtain it again you will need a new invitation. If there were no violations during the previous visit, a foreign national can claim for a long-term visa.
Such visa has the following characteristics:
Valid up to one year

You can't stay for more than 90 days in each of half a year

You have to leave Russia before the deadline and after that, you can legally enter the country again
If you need an urgent issuance of an invitation for a business visa, call our specialists. Our company can arrange an invitation either for a particular person or for a group of foreign businesspersons.
In most of the cases, we can issue the paper within an hour; after that, you can apply to a consular authority of the RF. If needed, the original form can be sent to you by Express Mail.